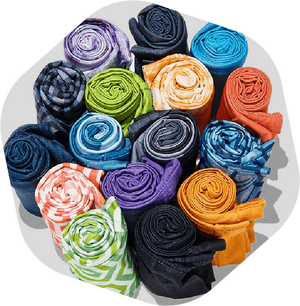 2-Pack with case
Each Go-Be Pack comes with two coordinating sleeves in our patented case that clips easily and securely onto any carry-on. Our case also weighs just 3 ounces and is 100% recyclable and dishwasher-safe. *Note: Solo collection sleeves do not include case
Perfect for the entire family!
More than 20 bold designs for everyone from babies to business execs — because everyone wants to feel better protected, and traveling ethically and sustainably is a win for all.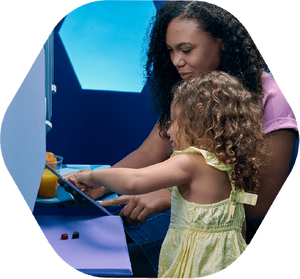 Planes and trains!
I purchased the Go-Be sleeves as a birthday gift for my daughter. She just returned from a business trip to Europe. During her trip, she sent me a text message to thank me. She used the sleeves on the plane and on the trains. She is buying a set of sleeves as a gift for her friend. It gave me such peace of mind.
Bless you all.
Never travel without it
I absolutely love our GoBe 2 pack! It's small and compact and perfect for covering up those trays full of germs. I would recommend this product to everyone and anyone that travels
Perfect for travel
We took the go-be sleeve on our recent trip. It was convenient to use on our flight. The cover fit nicely over the tray tables.
Fantastic Product!
I used my GoBe sleeves on a trip down under this past spring. We were on 12 planes in 20 days and just having that comfort of the GoBe sleeves to help minimize excess germs on all those tray tables was a big win! They are also a big conversation piece...lots of people along the way asked where I got them. I also love how you can just throw them in the wash. Such a great product!
Love it - practical & stylish!
I used the GoBe 2 pack for the first time recently on a trip from Chicago to LA and it worked out wonderfully! No more worries about food and utensils touching a dirty, bare tray. And, it picks up spills like the fabric has wicking properties which was an unexpected benefit! I also didn't realize that the tether on the honeycomb case opens (magnetized ends) so you can attach it directly to the tray making it a breeze to access. A flight attendant also complimented me on how 'homey' it looked. Practical & stylish -- the best way to travel.:-) I highly recommend this product!!